Our Story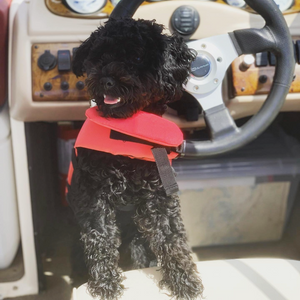 Meet our founder, Manchego.
Hi my name is Manchego and welcome to my website.  A little about me, I'm a 1 year old Cavapoo, who loves boating, eating sticks, and chasing squirrels.
I started this website after my parents created a phone case with a picture of me on it, and everyone went nuts!  Their friends were all like "Where did you get that case!  It's so cute!  I WANT ONE".  When I learned that people wanted their pet and not me on their phones, I was a little hurt but decided it's a great opportunity to make a website to let other Puppy Parents 'cartoonize' their pets as well.
As this is just a hobby for myself to keep me busy when my parents won't play with me, I know that not all dogs have the same opportunities.  This is why I will donate all website proceeds in support of animal shelters and help find dogs new homes.  I hope this way I can give joy to many pets and pet parents, while giving me something to do. If you want anymore details on this portion, please reach out and I'm happy to share!
For the rest of the site here's what you need to know! Check out the Help Center for how long jobs will take or even contact me with any specific questions.  If you're not interested in a phone case, reach out and ask for what kind of item you'd want to put your pets face on....I can't make any promises, but I'm always open to trying something new!